Yes I know it's already December, but Alicia over at
A Beautiful Mess
does this lovely linky called "Project Smile" where you focus on all the things that made you smile in the past month. And this is my first chance to do mine, so I better get cracking before the linky closes! Because it's a lovely thing, focusing on the smiles.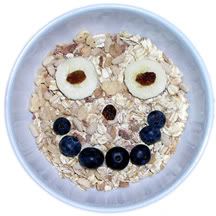 So here in no particular order are my November Smiles...
Our 10th Wedding Anniversary. We made it this far. Marriage a rollercoaster of thrills, chills and spills, here we are still smiling.
Queenstown - a beautiful weekend in our Kiwi Wonderland
Going on my first ever school outing as Parent Help, with a bunch of the class clowns in my group.
Hearing my boy describe that event like this: "My mum came on my school trip. I was so excited like a birthday..." Love that he wants to be with me. Long may it last.
My birthday, 41 and counting. I am all content to be in my forties. Maybe because I am mostly in denial about what that means. Middle age??? Forgeddaboudit. Still smiling.
Getting a voucher made laboriously on the computer by my husband for a surprise weekend away at a secret location... somewhere I have never been before. Love his thoughtfulness. Love surprises.
Hubby doing Elvis in the Church Talent Quest. Not a hope of winning but oh what fun. And to hear my daughter prounounce indignantly, "How come my daddy didn't win???!!". Smile.
Getting called One Hot Mama by my eight-year-old son. His new name for me, written on my birthday card as "one hot mummer". What's a mummer? An actor in a folk play according to Wikipedia. Ha!
Grandma arriving from England. It's always like an early Christmas when she comes.
Playing Laser Strike with my son and his friends. Getting to shoot people with laser guns. And blow up space stations. Fun fun fun.
Dressing up as Princess Leia, finding the perfect wig for ten bucks (and being able to still zip my boots. Just.)
Pulling off another birthday party. Star Wars rocks. Love the fun themes as the kids get older. I am looking forward to one day having a Survivor Party. Or an Amazing Race party. Won't that be cool??
Going to my first ever U2 concert and screaming like a teenager. Bono, I love you. Edge, you rock.
Summer coming early. Eating outside, putting away winter woolies, slapping on sunscreen.
Grass. Grass in my garden from edge to edge. Weedy garden beds... gone. Nice green grass to mow instead... done! I love all the extra playing space.

That's just some of what made me smile in November. Now as we are full tilt into the Silly Season I am trying to keep things light and easy, and keep smiling. After all, there's so much to smile about when you stop and think about, yes?
What were some of your November Smiles??