Monday again, but this time I am not here.
This post is being brought to you by the magic of Post Scheduling, for I am on the other side of the Tasman - Coffs Harbour to be precise.
What for? Not a holiday. Going to see a Man about a Dog.
With who? Just my husband.
OK, it's a leeeetle bit of a holiday, seeing that it'll be kid-free and will involve potential sleep-ins. We'll be dressing up and hoping to impress the check-in staff enough to score an upgrade to Business Class (something that is never an option when travelling with small people).
While I am gone I have prepared a Week of How To's for your reading pleasure, so I hope you like them cos I spent all day Thursday writing posts for when I'm away. I am such a blog-nerd.
The Best of Me from Last Week
Well, to judge by the response, my
Art Rules
were a big hit - who knew? I rushed that post through before kindy pickup and was gobsmacked when so many comments rolled in. I mean I know loads of people read my blog, but lots of you are non-Bloggers and don't tend to comment. Loads of comments is a real treat (loads of comments
for me
,
that is. A super-blogger would think she was having a bad day at the office, but I read and appreciate every single one - even if lack of computer time prohibits me from replying).
The Best of You
My favourite posts from last week's linky fell into roughly two categories, Beautiful Pictures of Faraway Places and
Miriam's one
.
The Drool factor was high in
Brigitte's post
. I live
life in an Italian village
vicariously through her.
Remaliah
wowed me with her spring blossoms and her amazing tablecloth cubbyhouse. Always a visual feast at
Remaliah's place
. And then there was
Nikki
. Sweet
Nikki in London
who has avoided blogging for the past two months and then returns with a bang. Some of her snaps made me gasp out loud; Nikki needs to blog more, so lets all encourage her to do just that...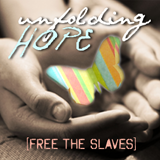 Finally, there was
Miriam's Post
. Words. Challenging, thought-provoking words. Thankyou Miriam, I needed that. (Don't forget Miriam's
Free the Slaves Project
is finishing at the end of this month.
Amazing prizes
are up for grabs - including a painting by ME. You get one entry into the draw for each $10 you donate to a very worthy cause.)
How to join in with my "Best in Blog" linky.
The "Best in Blog" Linky opens at 7am every Monday (NZ time*) and closes midnight Friday.
You don't have to write a special post, or take a photo on a theme or anything that requires extra work...
All you have to do is pick your favourite post from the past week (the one you are most proud of) and share it with us. I will feature my favourites on next week's
Best in Blog
.
Just one thing you need to do before you link up...
Can you please dress your post with this pretty button I've made so your readers can find our linky too?
Thankyou kindly!
(Oh, and please leave us a comment telling us why you picked this one... even if it was because it was your
only
one, hahaha!)
*
For some of you US readers, that will be sometime on Sunday!