China captivated me in a way I never imagined a busy crowded built-up place full of crazy drivers could. Of course words are completely inadequate, which is why they say that a picture paints a thousand words. Just imagine how long this post would be if I had to rely on words alone?
This time I will let me camera do the talking, I'll just add a few captions here and there. See if I can't give you a glimpse of the China we met and fell in love with...

A long day? This girl asleep at her post just made me smile, and I had to snap her

Chairman Mao in the main Square, was once the tallest point in the city;
now he is dwarfed by hundreds of high-rises

Yum yum yum. These were the best thing I've tasted on a stick - roasted potatoes coated in Sichuan spices
(thanks Gail for persuading me to try them)

Though still a Communist country, entrepreneurs are everywhere, selling their roasted sweet potato
or melon-on-a-stick from the back of their three wheeler bikes (or their carry baskets)
Most amusing of all are the enthusiastic local paparazzi, who love to photograph (or be photographed with)
our Western kids
The kids start to feel like celebrities and get used to posing, smiling and kissing cheeks on request
(it's a nice way to meet people too)
Hip hop street style is alive and well in China - who'da thought?
Though the sky is often grey, Colour is everywhere...
The traditional-style Chinese architecture is beautiful...
The city by night pulsates with life and energy (and flashing lights)
The energy, the noise, the range of creative transportation options, the eager paparazzi, the adventurous edibles... and the friends who showed it all to us... together they made our trip to China an unforgettable adventure.
It was strange to come home and see no tuktuks on the footpath, no babies balanced on their motorscooter-riding parents' knees. I can read all the street signs, understand all the shopkeepers and not one person has approached my daughter in the street and asked to take her photo (I think she rather misses it).
So thankyou for the adventure, China. we love you even more than we thought we would (in spite of my endless bad-hair days and what I am calling "humidity bloat" where I get off the plane and feel three sizes larger than when I got on. Ugh).
Thank You most especially
to my dear friend
Gail
and her long-suffering family who lived with us under their feet for what must have seemed a very long thirteen days. Your gracious hospitality, warm welcome and outstanding tour-guide skills made our trip absolutely fab. And I am glad that we are still on speaking terms at the end of it (we
are
, right?).
We are looking forward to having you back in New Zealand, and now we understand - even just a little - why leaving China will be such a wrench for you. So just know that whenever you get a hankering to use chopsticks or eat Sichuan hotpot, you can call on us and we'll be right there, saying Nihao and asking to take your photo for old times' sake.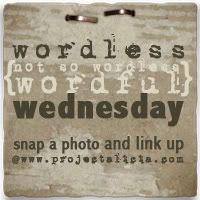 ♥