If it's true that
life imitates art
, is it also true that your house reflects your state of mind?
I find that in a brand new year I am hankering to put my world i.e. my house in order.
I want to declutter.
I want to freshen things up.
I am itching for change, movement, newness.
A sense of space.
My big boy has also been longing for his own space. The novelty of
sharing with his two-year-old brother
has worn off as we knew it would.
The annoyance of having intricate lego set-ups stomped on, and go-go battles interrupted by giant toddler feet has taken its toll. Big boy has been begging for his own room and the only thing we could offer him was teeny tiny
room
cupboard next door.
It fits a bed, just. And a small closet. Barely any room for a boy to play.
But this boy was desperate and willing to sacrifice s-p-a-c-e for
space
.
So with a bit of clever thinking Dash has his own miniature bedroom.
A bunk bed, a desk, a closet, just enough space to hold lego/gogo/card battles... and a shut-able door.
Meanwhile the baby brother has gained this...
Space.
Space space space headspace.
What I really want to talk about is my head-space.
My new year head-space is not full of goals, dreams and plans.
My new year head space is cluttered with guilt, apathy and self-doubt.
My new year bod is packing at least 10 kilos more than it needs.
My new year kids are squabbling and bored.
Yesterday I cried.
I said,
I am so sick of being myself
.
Stuck inside my head. Stuck with my apathy, my lack of energy, my un-ness.
I cruise through your blogs and I see inspiring quotes, big dreams, worthy goals.
Me,
I wrote a bucket list where nearly everything on the list had to do with escaping.
So around my head-house I need some major shifts.
My head space needs a clear out, only there are so many years worth of rubbish thinking and lazy habits that I don't know where to begin.
So I sit here and sigh and feel overwhelmed and useless.
Wishing I had more energy.
Wishing I could unzip my me-suit and slip into someone else's better-mother skin.
Waste of time,
wishing
. I might as well whistle at the moon.
Nothing will change that way, will it?
I am
Eustace the Dragon
. Trapped in my dragonness.
I have worn these ugly scales for years.
I have tried before to scratch off my dragon-skin, but here I still remain, dragonish to the core.
Aslan Aslan, where are you now?
I need your sharp claws and teeth. I can't do it myself.
Now I'll bet you never expected a post about a bedroom switcheroo to turn so deep did you?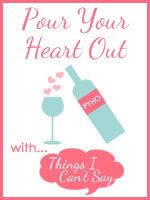 P.S. If you want to read about Eustace the dragon, Blogizomai has kindly posted the excerpt from CS Lewis "Voyage of the Dawn Treader" here